Tired of searching for a specific wrench just to tighten a nut?
With this amazingly simple double-sided wrench, you can tighten or loosen any nut or bolt with just one wrench! This amazing device will make your toolbox lighter.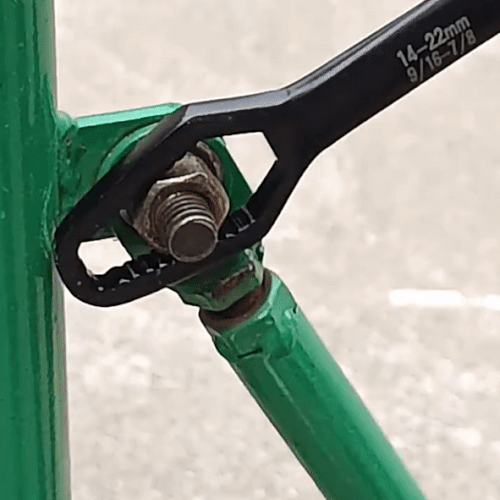 This amazing device will make light work of your toolbox by providing you with a wrench that can grip any size nut! It is made of industrial grade chrome vanadium.
Made with industrial grade chrome vanadium steel, giving it long lasting durability you can count on! This is a great multi-purpose wrench.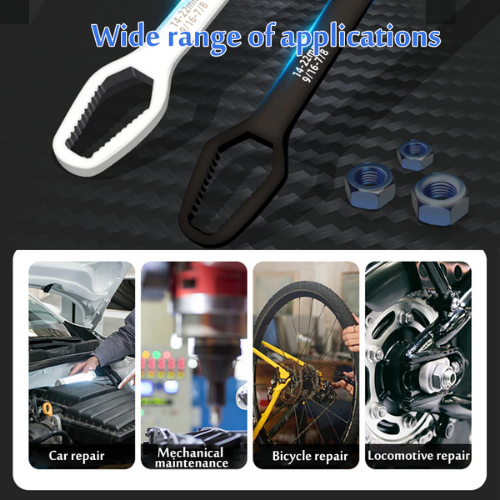 It's the perfect all-in-one wrench for every DIY enthusiast!
Work on just about any nut size and screw confidently and with ease with the amazing Easy Double-sided Wrench!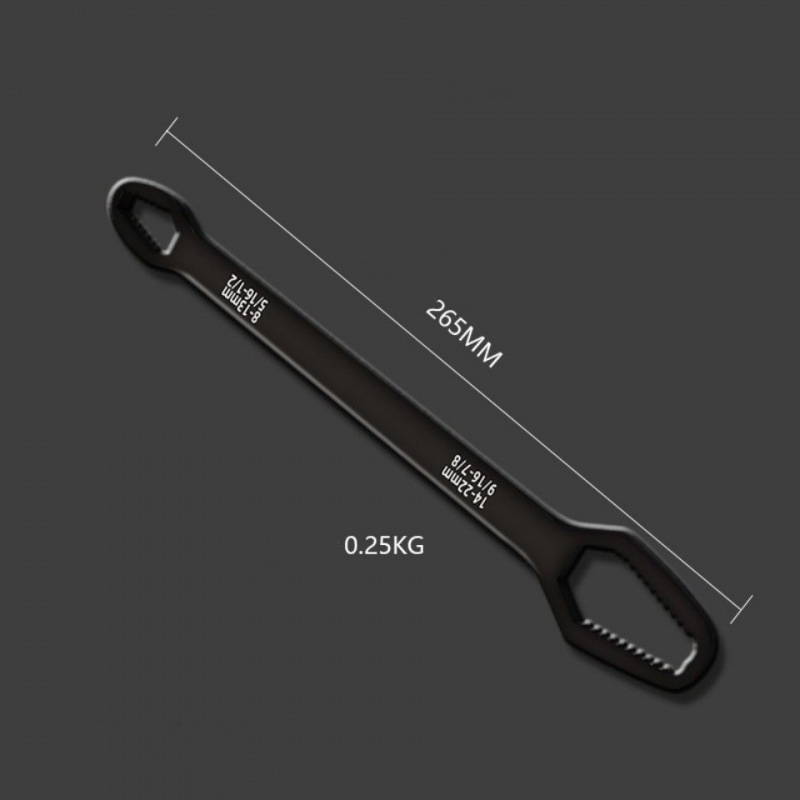 Product Specifications:
Material: Chrome Vanadium steel
Dimensions: 10.43 x 1.46 x 0.28 inches
Head Type: Hex
Available in: Silver,Black
Opening range: 8mm - 22mm
Package Content:
1x Easy Double-sided Wrench